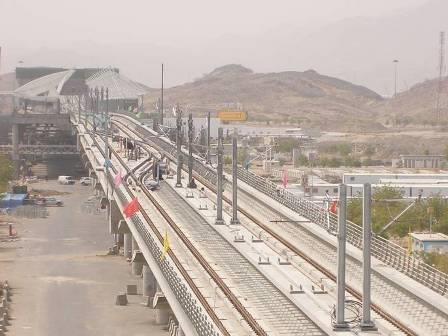 SAUDI ARABIA: The Mayor of Makkah Osama Al Bar has announced that 10 of the 16 international consortia which expressed interest in the two civil works contracts for Phase 1 of the city's metro project have prequalified to submit tenders.
Civil works contracts 1 and 2 are expected to be signed in October, for construction to begin in mid-2015. Testing would begin in 2017 for full operations from early 2020.
Applications to prequalify for Contract 3 covering railway systems works closed on June 16, and Development Commission of Makkah & Mashaaer has invited expressions of interest in Contract 4 which covers the supply of rolling stock.