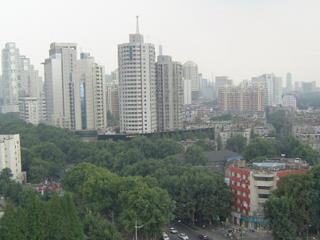 CHINA: CSR Nanjing Puzhen signed its largest order in recent years on July 27, a 3·13bn yuan contract to supply a total of 402 metro cars for Nanjing Lines 3 and 10 ready for when the city hosts the 2014 Youth Olympic Games.
Line 3 will get 46 six-car Type A trains comprising four motor and two trailer cars with lightweight welded aluminium alloy bodyshells. Deliveries are scheduled to start in March 2013. The 21 six-car trains to be delivered to Line 10 from May 2013 will have a 'more mature' riveted body structure, and incorporate energy-saving features including LED lighting.
CSR said its three metro car businesses have won orders to supply more than 2 600 vehicles over the last 10 years. In the first half of this year CSR has won six of the 10 domestic metro train contracts; as a result it is to supply a total of 930 vehicles worth 6·61bn yuan.
CSR Zhuzhou has awarded Jilin Midas Aluminium Industries two contracts to supply aluminium alloy extrusion profiles for metro trains. A 33m yuan contract covers 20 six-car trainsets for Kunming, and a 62m yuan contract covers 32 six-car trains for Guangzhou lines 1, 2 and 8.