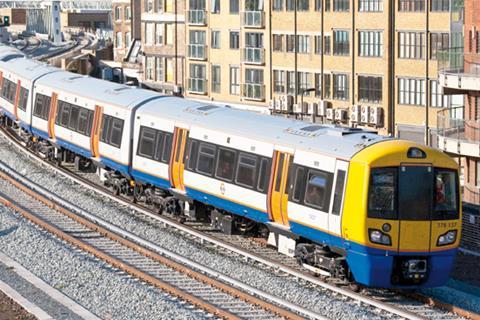 UK: TfL announced on May 19 that its contractor Birse Metro had begun work to build the 1∙3 km of new track, using a disused alignment, that will enable East London Line services to reach Clapham Junction.

The new corridor will run from south of Surrey Quays station to join Network Rail's South London Line between South Bermondsey and Queen's Road Peckham. The section of the orbital line between Surrey Quays and Clapham Junction will have six stations.

'Birse Metro is happy to continue working with Transport for London following the recent successful delivery of the extension to Highbury & Islington', said head of Birse Metro Mark Hearne. 'With the support of Balfour Beatty Rail and working in close partnership with TfL, we will help to deliver the project within the tight timescales and budget to improve this key transport link'.

NR will be responsible for constructing the junction with the South London Line, as well as work to create a new bay from the existing Platform 2 at Clapham Junction in order to provide two platforms for London Overground services. This will be funded by a £20m increment to NR's Regulatory Asset Base.

Including this NR work, the total cost of extending the East London Line to Clapham Junction is £75m, of which DfT is providing £40m and the Mayor of London and TfL £15m.

The final phase of the East London Line extension programme is expected to enter service at the end of 2012; four trains/h will run between Dalston Junction and Clapham Junction.