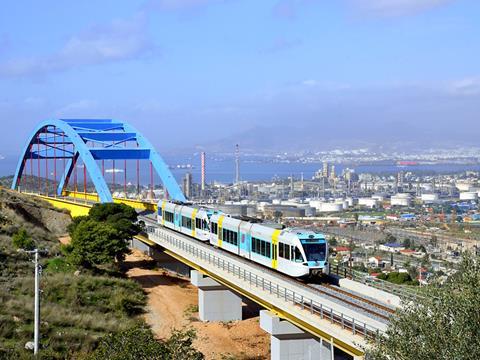 GREECE: The Hellenic Republic Asset Development Fund announced on August 13 that a deadline of December 2015 has been agreed for binding offers to take over state-owned operator TrainOSE and rolling stock maintenance contractor Rosco.
The announcement follows the conclusion of negotiations between the privatisation agency, the government and the so-called 'troika' of international institutions which are providing macro-economic financial assistance for the country.
The process to privatise TrainOSE and Rosco began in mid-2013, when HRADF reportedly received firm expressions of interest from SNCF, Russian Railways and Romania's Grampet Group for a 100% stake in the operator. Alstom, Siemens and an RZD-led consortium expressed an interest in acquiring Rosco.
The sale of state-owned assets had been under review since the start of the year, when a new government came to power following elections in January. Russian Railways is understood to have reiterated its interest in acquiring the assets.