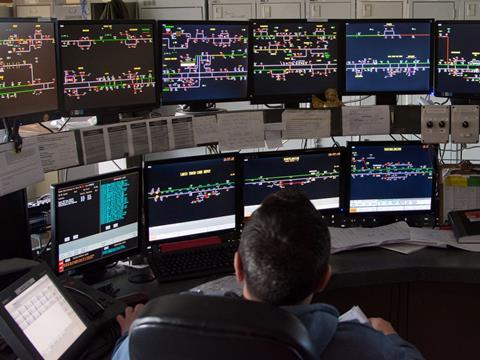 IRELAND: The construction of a €135m National Train Control Centre to manage the entire Iarnród Éireann network was approved by the Irish government on July 17.
The new centre is to be delivered by IÉ, with government funding provided through the National Transport Authority as part of Project Ireland 2040.
To be located at Dublin's Heuston station, NTCC will replace IÉ's Centralised Traffic Control at Connolly station, which dates from the 1970s and was extended in the 1980 to manage the electrified DART suburban network. CTC now controls around 75% of the network, amounting to approximately 1 500 km. The remaining 25% is still managed from local signalboxes, and cannot be consolidated because of capacity constraints at the ageing CTC. The NTCC will provide capacity for future growth, including the DART expansion programme. It will also incorporate an emergency strategic command centre.
Expected to comply with Near Zero Energy Buildings standards, the centre is expected to be structurally complete by the end of 2021, with fit-out and commissioning of the control systems to follow. The CTC at Connolly will then be re-purposed as a back-up facility.
The integration of signalling and communications across the IÉ network with an advanced traffic management system is expected to improve train performance and facilitate the provision of real-time passenger information. Co-location of the Garda's metropolitan traffic unit and Dublin City Council's traffic control arrangements into the same centre is intended to enhance the integration of transport across the greater Dublin region.
Transport Minister Shane Ross said the NTCC approval was a 'statement of intent', as the government intends to 'massively expand rail services in the coming years and look to encourage more people to make the switch to sustainable mobility'. NTA Chief Executive Anne Graham added that ensuring that public transport can cope with demand and provide alternatives to private cars forms a critical part of efforts to reduce carbon emissions as part of the country's climate action plan.