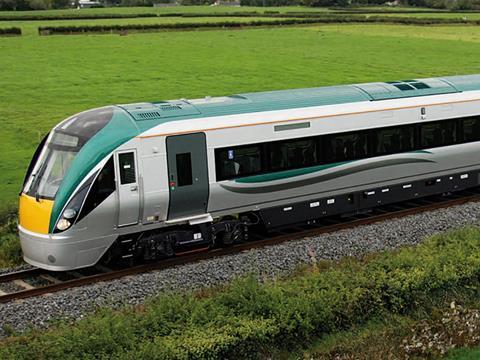 IRELAND: National rail operator Iarnród Éireann has become the first customer to adopt HaCon's Train Planning System as well as its HAFAS journey planning software.
Siemens subsidiary HaCon said this would be the first time that HAFAS and TPS would be fully integrated without any intermediate systems.
IÉ has used HAFAS to provide passengers with real-time service data since 2012. The latest updates of the Android and iOS apps will provide station departure boards, live maps visualising train running in real time and fare overviews with a direct link to booking. Push notifications will provide information specific to a passengers' particular route.
From early 2020, IÉ will also handle its capacity planning with HaCon's TPS, a modular toolbox which combines infrastructure, timetable and train path management. As well as supporting both long and short-term train planning, this will be used for engineering work planning, rolling stock rostering and simulating the effects of proposed infrastructure investments.