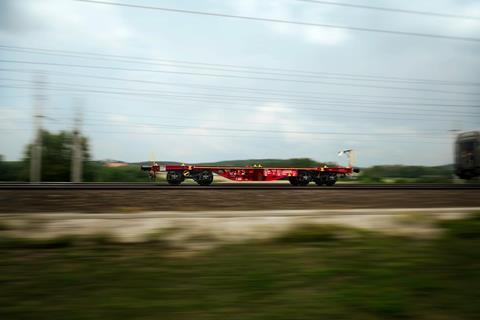 AUSTRIA: ÖBB-Technische Services and Voestalpine Stahl have agreed to establish a 50:50 joint venture to manufacture and market a range of lightweight modular freight wagons under the TransANT brand.
Under development since 2018, TransANT has been developed by ÖBB's Rail Cargo Group and Voestalpine Group's logistics subsidiary LogServ. According to the promoters, it is intended to provide 'a modern, flexible and future-oriented platform concept that can be customised to meet specific customer requirements'.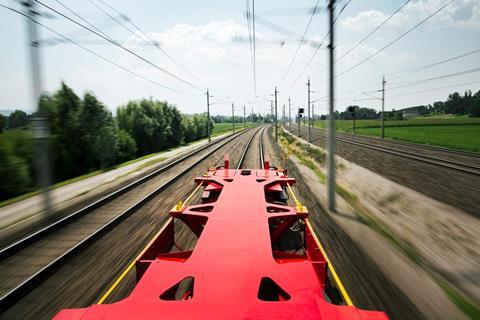 The modular concept combines a common lightweight underframe and running gear with customised body elements that can be optimised for various logistics applications. A pre-production build of 60 wagons has been transporting iron ore for Voestalpine's steel division since autumn 2019.
Manufactured from the company's Alform high-strength steel, the platform wagons are being offered in a variety of lengths from 11 to 23 m. Apart from the shortest version designed to run as a coupled pair, the wagons will have identical headstock and crossbeam assemblies optimised for semi-automated manufacturing and configured for the future installation of a central autocoupler. The tare weight of a 19·8 m platform excluding bogies and body is estimated at 5·6 tonnes, a 23% saving on the 7 tonnes for a conventional wagon of the same length. Maximum payload within the standard UIC 22·5 tonne axleload is expected to be around 4 tonnes greater.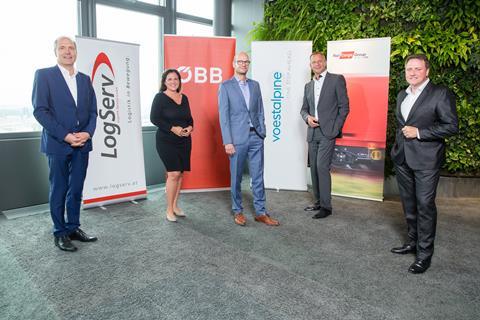 Under the agreement announced on September 3, TransANT GmbH will take the project forward, 'creating capacities in the market for innovative and cost-efficient freight wagons and maintaining the necessary agility across group boundaries'. Bringing together the activities of both parent groups, the joint venture company will embark on a 'preparatory phase', covering the planning and development of production facilities, project management and a transition from pre-series to series manufacturing. It will also look to establish contacts with potential customers for TransANT wagon designs.
'With TransANT, we channelled our expertise in innovative transport solutions into a landmark concept', said ÖBB-Technische Services Managing Director Sandra Gott-Karlbauer. 'The joint venture will put this revolutionary technology on the rails and make rail freight more flexible, more sustainable and more attractive.'
'By signing this joint venture, we are taking a huge leap forward in rail freight transport', added Rail Cargo Group CEO Thomas Kargl. 'TransANT is the innovation we need today to revolutionise the market of tomorrow.'