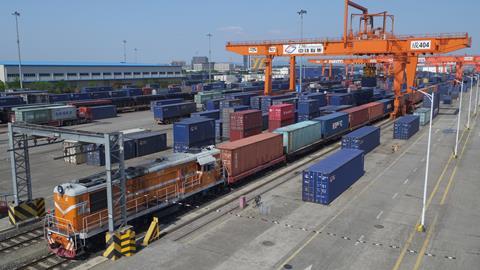 INTERNATIONAL: Geodis has organised four shipments of containers carrying millions of disposable medical gloves from Chengdu to Nürnberg by rail for the German government. A batch was also sent to Frankfurt by air.
The 40 ft containers are fitted with GEOtags which enable live tracking via GPS. Geodis said there are currently risks associated with reduced transport capacities, short-term cancellations or changes in modes of transport, the strict quality controls required and 'purchasers who do everything they can to intercept goods while they are in transit'.
Law firm Berg & Moll which specialises in matters related to the Belt & Road Initiative was responsible for contract execution.
'Geodis has developed a dedicated concept for transportation of medical protective clothing, and we are particularly pleased to be able to support the German government with this know-how', said Antje Lochmann, Managing Director of Geodis Freight Forwarding Germany.