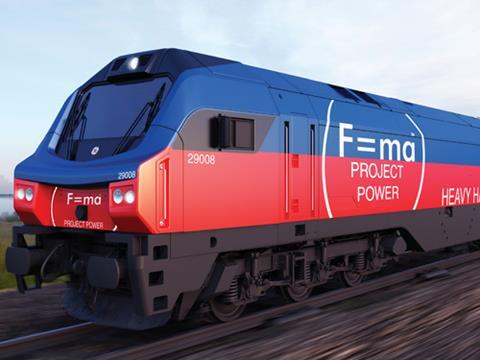 GE TRANSPORTATION: The unveiling of the first PH37ACai PowerHaul diesel locomotive designed for continental Europe, launching the ETCS-compatible Tempo suite of signalling products and highlighting the training opportunities offered by GE Transportation University will be among the company's objectives at InnoTrans.
The first appearance of a European version of the PowerHaul family is expected to attract a lot of attention. Assembled by GE Transportation's Turkish partner Tülomsas, it has a full-width body in contrast to the narrow-bodied version operated by Freightliner within the tight UK loading gauge, which was on show at InnoTrans 2010.
German open access freight operator Heavy Haul Power International is to take delivery of an initial pilot batch of two to six European-profile PowerHaul locomotives. These are intended for use on 'a specific project', and HHP will work with GE Transportation to obtain approval for use in Germany and the Benelux countries.
Further orders are expected to follow. According to Rob McKeel, General Manager for Locomotives at GE Transportation, the target market is 'medium weight, medium power' applications in Europe and Turkey, where a Tülomsas-built UK profile locomotive has been tested by TCDD with a view to placing future orders.
A separate version of PowerHaul for the Australian market is under development in partnership with UGL, while 25 PowerHaul locomotives are to be built by Hyundai Rotem in South Korea for use on Korail passenger and freight services at up to 150 km/h from 2014.
The PowerHaul on show at InnoTrans features the first commercial deployment of GE Transportation's Tempo signalling equipment, which is being launched this year. Tempo is an integrated platform of signalling technology suitable for a wide range of applications from CBTC for metros to ERTMS equipment for high speed lines suitable for speeds above 300 km/h.
Enabling customers to get the most of out of their products and optimise maintenance is also a key aim of GE Transportation University, an online training portal designed to equip operators and technicians in the rail, marine, mining and stationary power industries with the technical knowledge to recognise, diagnose and solve problems.