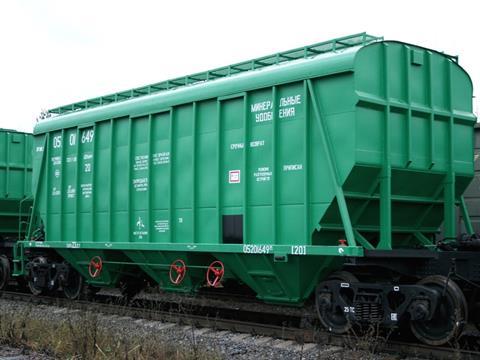 RUSSIA: United Wagon Co has signed an agreement with fertiliser producer Uralkali to supply 400 hopper wagons from its Tikhvin factory.
The Type 19-9870 cars will have an axleload of 25 tonnes and can carry up to 76·5 tonnes. A two-stage coating also improves protection from load damage.
Uralkali's fleet currently includes 80 hopper wagons leased from UWC.