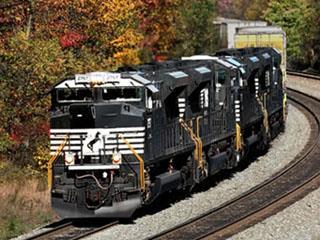 USA: Norfolk Southern is planning capital investment of $2·2bn in 2011. 'Baseline' investment of $1·74bn is up 19% on last year, and includes $300m for track and terminal expansion.
Resumption of its coal wagon replacement programme will see the purchase of 1500 vehicles, a level which is expected to continue for several years, while $212m will be spent on the acquisition of 50 locomotives, alternative power programmes and installation of emissions kits. The company will spend $334m purchasing leased grain and intermodal wagons.
Spending on the federally-mandated PTC programme will be $146m, and is expected to total $1bn by 2015, which Chairman, President & CEO Wick Moorman said is 'enormous capital expenditure ... for a programme which will produce marginal benefits at best'.