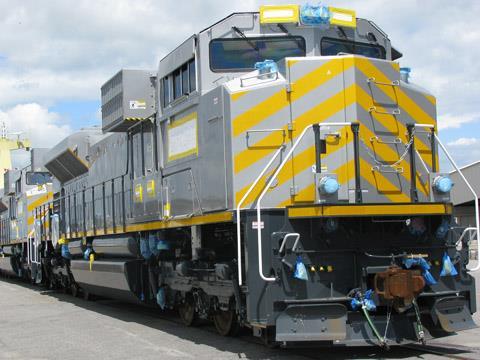 SAUDI ARABIA: Completion of the initial phase of the North-South Railway was announced by Minister of Finance and Chairman of the Public Investment Fund Dr Ibrahim Al-Assaf on May 24.
Trial operations on the 1 392 km 'Mineral Route' section of the NSR had begun the previous day, with a four-wagon train carrying 200 tonnes of phosphate concentrate from the Ma'aden mine at Al Jalamid to Ras Azzawr port on the Gulf coast. Once full operations get underway, 155 wagon trains will carry loads of 15 000 tonnes.
The NSR is being developed by Saudi Railway Company, which is owned by the Ministry of Finance's Public Investment Fund. A mixed traffic link from Ha'il to Riyadh and the Saudi Railways Organization network is scheduled to open by 2013, and a link to the border with Jordan at Al Haditha in 2014.