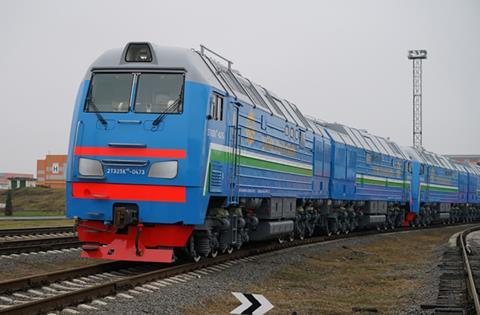 Transmashholding's Bryansk works has delivered two 2TE25KM main line diesel locomotives which Uzbek uranium producer Navoi Mining & Metallurgy Co ordered late last year. Three similar locos were delivered to Mongolia's Ulaanbaatar Railway in January and February.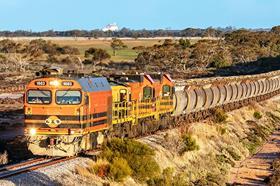 Genesee & Wyoming Australia has been renamed One Rail Australia after Macquarie Infrastructure & Real Assets and Dutch pension manager PGGM completed the acquisition of the 51% stake previously held by US company Genesee & Wyoming Inc.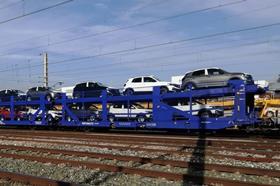 Volkswagen's logistics division has renewed until 2022 Transfesa Logistics' contract to move cars by rail to Ciempozuelos near Madrid and Tarragona in Spain from Ingolstadt, Neckarsulm and Mosel (Zwickau) in Germany and Mladá Boleslav in the Czech Republic. Transfesa will also continue move cars from Martorell in Germany and Navarra in Spain to Germany, Switzerland and Austria. An additional 100 car-carrying wagons will expand the fleet in the next few months.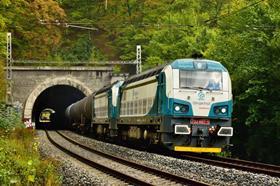 CZ Loko is to equip Czech private operator Unipetrol Transport's locomotives with ETCS, starting with the Class 753.7 locos and then the EffiLiner 1600 fleet.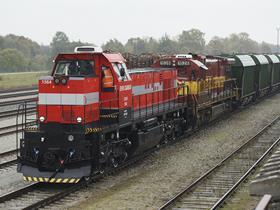 Estonian operator Operail carried 76 756 TEU in 2019, a 46% increase in TEU and a 110% increase in containerised freight tonnage compared to 2018. 'Our multimodal transport project helped boost the significant rise in container transport, accounting for nearly half of the total growth', said Chairman Raul Toomsalu. 'We brought an additional 12 000 TEU worth of goods from roads to rail compared with the previous year. In addition to our own efforts, freight customers also helped drive this growth as they are increasingly more appreciative of the environmental sustainability and road safety aspects of our service.' The main commodities transported in containers were fertilisers and chemicals, with sawn timber, crushed stone, grain and wood pellets the most common commodities for multimodal transport.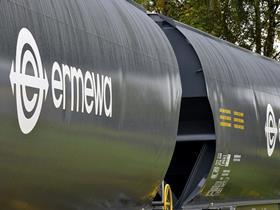 As part of an EU programme to reduce noise from freight trains by the end of 2024, Ermewa has been awarded a second Connecting Europe Facility grant to support the replacement of cast iron wagon brake blocks with composite LL blocks.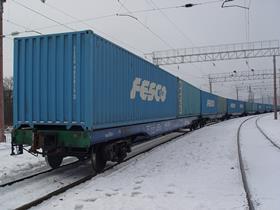 FESCO Transportation Group has expanded its network of Russian container services with the weekly FESCO Ob Amur Shuttle connecting Novosibirsk-Vostochniy and Khabarovsk Krasnaya Rechka in six days. Traffic is estimated at 450 TEU/month, targeting consumer goods.
A protocol agreeing 'competitive' tariffs for the transport of oil and oil products from Turkmenistan has been signed by Azerbaijan Railways, Georgian Railways, Azerbaijan Caspian Shipping Co, Baku İnternational Commercial Sea Port and the Dübandi and Batumi oil terminals. Effective from April 1 to November 1 2020, the tariffs are intended to maintain existing volumes and attract additional traffic from other routes. Last year tankers transported 271 000 tonnes of oil and petroleum products from the port of Turkmenbashi to the Dübandi oil terminal, and 90 000 tonnes went by ferry to the port of Alat.
Pacific Harbor Line has promoted Stephane Perri to Vice-President, responsible for its activities in the ports of Long Beach and Los Angeles.