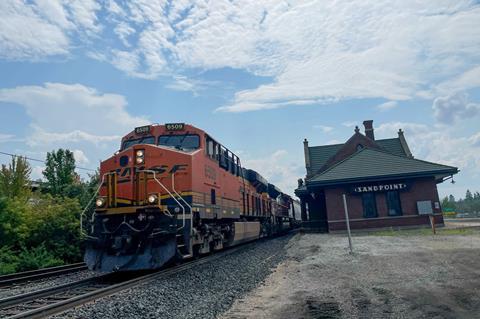 BNSF has finished a project to double-track the line across Lake Pend Oreille in Idaho, with the completion on August 6 of work to modernise the existing Sandpoint Junction Connector bridge. This was undertaken following the opening of a parallel new bridge last November.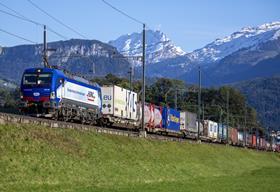 The International Union of Combined Road-Rail Transport reported on August 8 that European intermodal traffic shrank by 14·4% between April and June 2023 compared to the same period a year earlier. UIRR said that the decline was comparable to the 14·7% fall suffered during the second quarter of 2020 at the height of Europe's Covid-19 lockdowns. Q2 2023 was the third consecutive quarter of negative growth for combined transport. UIRR attributed the decline to the state of the European economy, which is experiencing high inflation, sluggish consumer confidence, the end of abundant and cheap energy and multiple impacts on transcontinental trade. At the same time, rail's cost competitiveness is deteriorating, with increasing track access charges and high traction electricity prices competing with unchanged road tolls and declining diesel fuel prices, UIRR said.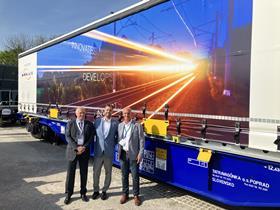 Modalis has ordered a fleet of Tatravagónka 140 km/h Sggmrss 92 wagons to be offered for lease in 2024.
The European Commission has approved under EU state aid rules a €21m increase to €67m of the budget for a scheme in the Netherlands to promote modal shift from road to rail by providing grants for the installation of latest version of ETCS on freight locos.
Captrain France has awarded Erion a five-year contract to maintain its fleet of 19 Stadler Euro 4000 locos.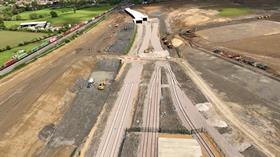 During September Network Rail will install a rail connection between the UK's West Coast Main Line and the Strategic Rail Freight Interchange which is under construction at the SEGRO Logistics Park Northampton for completion next year. Maritime will provide four freight trains per day to the site when it opens.
Tim Shoveller joined Genesee & Wyoming Inc as CEO of its UK & Europe operations on August 7. This includes British rail freight operator Freightliner, Freightliner Poland, shunting operator Rotterdam Rail Feeding and container logistics company Pentalver. Shoveller succeeds Becky Lumlock, who had been interim CEO since Eddie Aston left in September 2022.
On August 3 Norfolk Southern Corp announced a grant of $500 000 to fund the hiring of an independent private-sector economic development consultant in East Palestine, Ohio, where a train derailed on February 3 with the release of flammable vinyl chloride gas and a major fire requiring the evacuation of the surrounding area.
This month PCC Intermodal has launched a regular intermodal service between Gliwice in Poland and the Interporto Terminal at Padova in Italy.
Emissions Reduction Alberta is providing C$7m towards a C$24·5m Canadian Pacific Kansas City project to convert diesel-electric locomotives to hydrogen fuel cell power.
Metrans has leased three Siemens Mobility Vectron locomotives from Akiem for use on services from Italy via Austria to Dunajská Streda in Slovakia.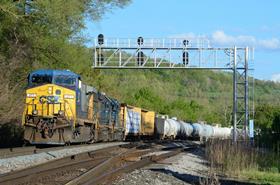 Jamie Boychuk has left CSX, where he was Executive Vice-President of Operations, the company announced on August 4. Ricky Johnson, Senior Vice-President of Transportation, and Casey Albright, SVP of Network Operations & Service Design, will report directly to President & CEO Joe Hinrichs as the company conducts an internal and external search for Boychuk's successor.