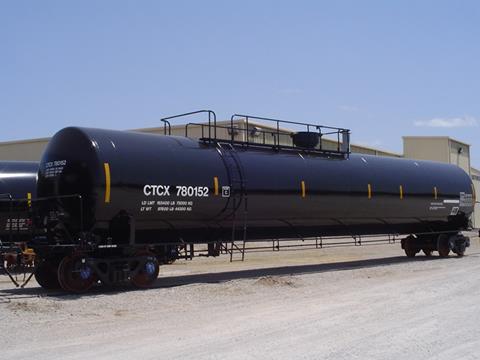 USA: The Greenbrier Companies is to provide leasing company CIT Rail with dedicated access to wagon repair capacity at its Atchison, Kansas, workshop under an agreement announced on August 12. The deal could be extended to include additional Greenbrier facilities across the USA.
The companies will collaborate to match CIT Rail's maintenance requirements with Greenbrier's available workshop capacity, with the aim of maximising the utilisation of both workshops and wagons. The scope includes preventative maintenance, regulatory certification, lining and paint work and other standard service needs, with a focus on tank wagons.
Greenbrier expects the agreement to enhance revenue and margins for its Wheels, Repair & Parts segment starting in its 2014 financial year. 'This agreement pairs two industry leaders', said William G Glenn, Senior Vice-President responsible for Greenbrier's repair and parts operations. 'CIT Rail will have access to the repair capacity they need, offering their customers a superior level of service, while Greenbrier gains a sustained flow of repair work.'
Greenbrier has also entered into multi-year maintenance agreements with two Class I railways to perform preventative maintenance on parts of their fleets.