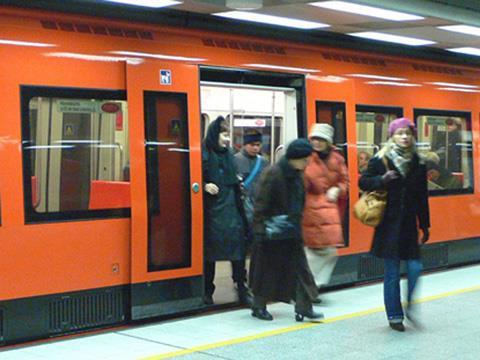 FINLAND: Three Helsinki metro M100 trainsets equipped for automatic operation by Siemens started test running on August 21. Final approval was given by TÜV Rheinland.
The trains will initially retain a driver on board, before drivers are phased out between late 2015 and the end of 2016. The first driverless trains will run on the Länsimetro extension to Espoo, which is due to open in 2015.
The €100m project to automate all 51 trainsets started in 2008 but has faced delays. Siemens started work on the first trainset in 2010 and on the other two in 2012.