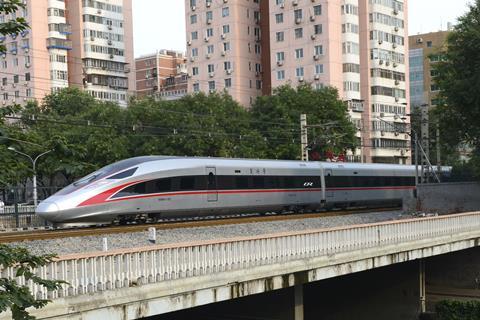 CHINA: Beijing–Shanghai High Speed Railway Co's planned IPO was formally approved by the China Securities Regulatory Commission on November 14.
The state railway's investment arm currently owns a 50% stake in the operator of the 1 318 km line, which opened in June 2011 with trains running at up to 350 km/h. The line has been making an operating profit since 2014.
BSHSR would be the first high speed railway operator to be listed on the Shanghai stock exchange. It aims to raise raise 50bn yuan, and envisages that listing could enable it to take over a number of other railways in the Yangtse Delta and Yellow River areas, improving connectivity.