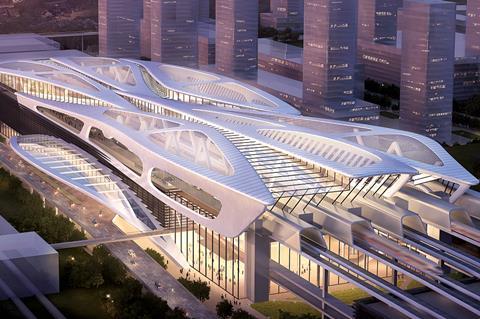 MALAYSIA: Industry proposals for reviving the Kuala Lumpur – Singapore High Speed Rail project using a public-private partnership model have been invited by the Ministry of Finance's project promoter MyHSR Corp.
The 'fully fledged' request for information opened to domestic and international firms on July 12. MyHSR Corp aims to help the government make informed decisions on the level of interest in the project and the ability of companies to fully-fund it.
Feedback is being sought on technical specifications, costings, commercial and business models and governance frameworks.
The request follows a 'positive' response to an initial input gathering exercise in March, when MyHSR Corp engaged with selected companies to understand interest, capabilities and resource requirements.
Project revived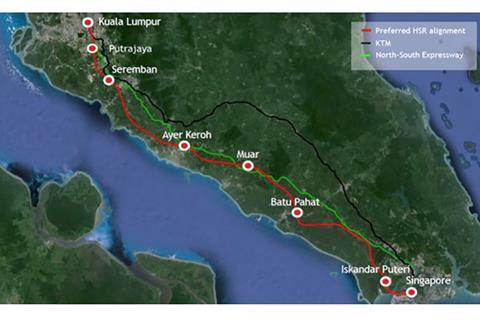 Malaysia and Singapore signed a bilateral agreement for a high speed line project in 2016, when opening of the 350 km route offering a 90 min journey time on one of the busiest air corridors in Asia was envisaged for the end of 2026.
Following the 2018 Malaysian general election, the project was suspended to give the new government time to identify options to reduce costs.
However, revisions to the route and project structure could not be agreed with Singapore, and the bilateral agreement was allowed to lapse on December 31 2020 with the Malaysian government saying it would explore the viability of a domestic project.
'Catalytic development and growth'
'We are grateful to the Malaysian government for the strong support towards the KL-SG HSR project' said MyHSR Corp Chairman Fauzi Bin Abdul Rahman when the latest RFI was issued.
'The KL-SG HSR project will bring tremendous benefits to the people, particularly in enhancing and expanding economic dynamism from the Klang Valley to the southern corridor of the peninsula, and eventually to the rest of Malaysia.'
He said that 'in addition to providing a new travel option that is safer, faster, more efficient and sustainable', the project would contribute to the government's MADANI programme for long-term growth and sustainability.
MyHSR Corp CEO Mohd Nur Ismal Bin Mohamed Kamal said 'globally, developments of HSR have proven to be growth engines, bringing about catalytic development and growth as well as multiplier effects that benefit all walks of life.'
Singapore's Ministry of Transport told Railway Gazette International that it remained willing to discuss any new proposal in good faith, starting from a clean slate, and would await further details from Malaysia.