MALAYSIA: Project promoter MyHSR Corp reports an 'overwhelming' industry response to its request for information briefing for the revived Kuala Lumpur – Singapore High Speed Rail project.
The event held at the Ministry of Finance in Putrajaya on July 27 attracted more than 700 representatives of local and international companies and foreign missions, with attendees from countries including Spain, Germany, the Netherlands, Australia, China, South Korea, Japan, Thailand, Singapore and the UK.
It included an overview of the RFI process, with documents to be issued from August 11 and responses to be submitted by November 15.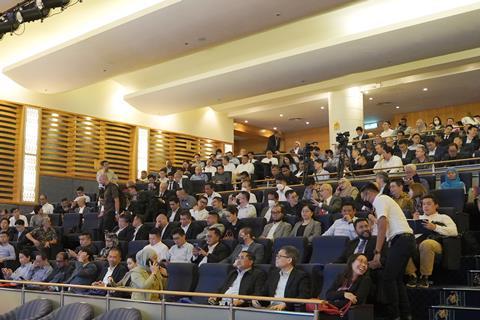 MyHSR Corp is planning to use a design-finance-build-operate-transfer model. Participating consortia must demonstrate a proven track record, technical expertise, resources and project management capabilities, along with 'realistic commercial expectations' for demand, cost optimisation, revenue diversification and financial projections.
They must also have the ability to raise the required funding from diverse sources and develop a financially sustainable model that minimises reliance on government funding.
'We are truly heartened by the positive response from the industry and look forward to receiving high-quality proposals that can align with the national and regional development plans', said MyHSR Corp CEO Mohd Nur Ismal Bin Mohamed Kamal.
'Participating firms or consortia should include a clear vision and plan that will leverage on the rail connectivity to boost economic growth while ensuring that the sustainability and low-carbon aspects of the system are incorporated.'