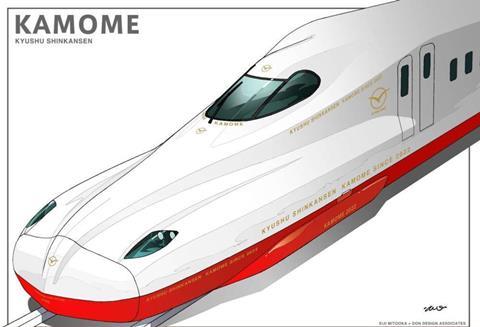 JAPAN: JR Kyushu is to introduce a six-car derivative of the Series N700S high speed train family for use on the isolated Kyushu Shinkansen branch from Takeo Onsen to Nagasaki, which is scheduled to open in 2022.
The railway announced on October 28 that it has decided to procure a variant of the 16-car trainsets currently being introduced by JR Central on the Tokaido Shinkansen. The N700S has a revised 'dual supreme wing' nose profile for reduced aerodynamic resistance and uses silicon carbide superconductors in the traction controls to reduce energy consumption.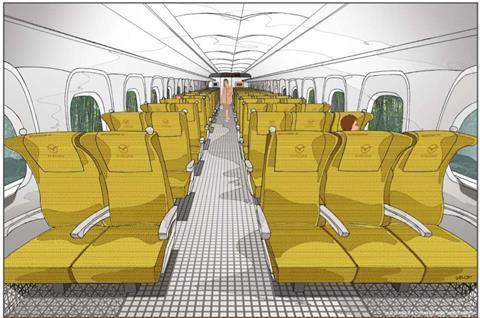 Like the JR Central units, the Kyushu trains will feature an improved ATC and braking system to shorten the emergency braking distance in the event of an earthquake, and onboard battery storage to enable low-speed self-recovery if the overhead power supply is lost.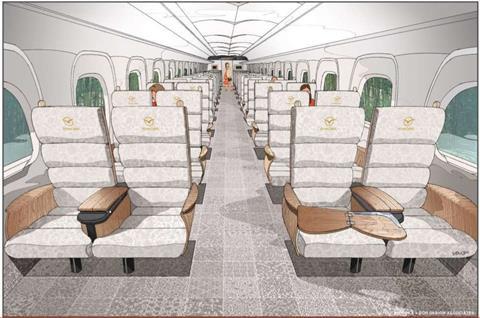 The Kyushu sets will have a white livery with red and gold highlights, styled by Eiji Mitooka of Don Design Associates. As with its existing high speed trains, the seating layout will be 2+3 in standard class and 2+2 in the Green Car, but the interior decor will be different; the railway is promising a range of at-seat amenities. There will be accessible accommodation and multifunctional toilets for use by mobility-impaired passengers, and the railway says some toilets will be available for use 'even if there is a long-term power outage due to a natural disaster'.
The trains are to be branded as Kamome, echoing the 1 067 mm gauge Kamome Limited Express which began serving Nagasaki in 1961. The brand is currently applied to the railway's Series 787 trainsets which operate services from Hakata to Nagasaki, Saga and Hizen-Kashima, alongside the Series 885 tilting trainsets which are nicknamed 'White Seagull'.