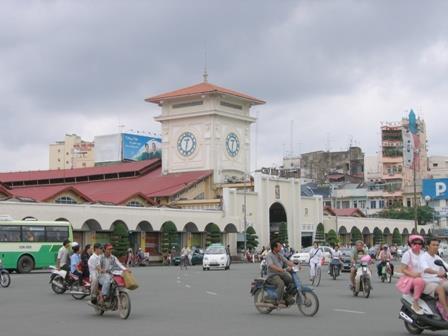 VIETNAM: Ho Chi Minh City's Management Authority for Urban Railways has awarded the design, tender documentation and site supervision services contract for metro Line 2 to a consortium of Pöyry, ILF Beratende Ingenieure, Obermeyer Planen + Beraten and local partner Tedi South.
The design and documentation phase is scheduled to run for 18 months from February, with site supervision lasting an additional five years. The consultancy contract is being financed by German development bank KfW. Announcing the contract on January 20, consortium technical leader Pöyry said its share of the work is valued at €13m.
Line 2 from Ben Thanh to Tham Luong will be 11·1 km long, with 11 stations and a depot at Tham Luong. Around 9·3 km of the route will be underground and 1·8 km elevated. Work formally began in August 2010 with opening scheduled for 2016.