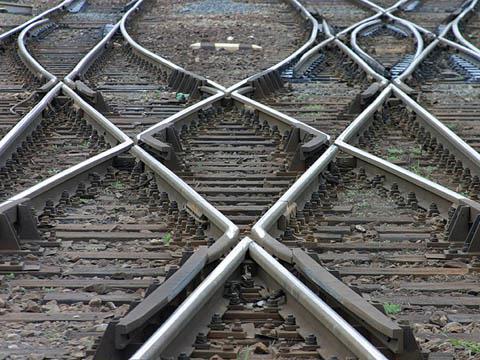 INTERNATIONAL: Amid a flurry of flashbulbs and a deluge of controversy, the governing body of world football FIFA announced on December 2 that Russia and Qatar would host the 2018 and 2022 World Cup tournaments respectively.
Within days of the announcement in Zürich, the first details of planned transport investment to support the influx of fans were revealed.
The Russian government has selected a 'cluster' approach aimed at mitigating the vast distances between host cities, although FIFA documents note that 'surface transport connections only seem to be feasible in the case of a few host cities'. Nevertheless, the selection of both Krasnodar and Sochi as provisional venues for matches will give added impetus to the upgrading of the North Caucasus Railway, already underway as part of the preparations for the 2014 Olympic Winter Games (RG 7.10 p60).
The recent investment in main lines between Moscow, St Petersburg and Helsinki seems certain to continue, whilst the award will surely accelerate RZD's efforts to raise speeds and capacity on routes running towards western Europe from Moscow.
Yet the required rate of railway construction in Qatar is likely to dwarf that of Russia, albeit on a far more condensed geographical scale. The Gulf state's plan envisages investment of US$24bn in transport infrastructure, including high speed rail links to Bahrain and Saudi Arabia and construction of a 340 km public transport network serving Doha and its environs. It is notable that Qatar had already developed the design of its network for its unsuccessful bid for the 2016 Olympic Games, which will be staged instead in Rio de Janeiro.
Speaking in São Paulo in November, Regina Amelia Oliveira, Transport Director of the Rio Games Organising Committee, surprised even a mostly local audience by outlining plans for 120 route-km of bus rapid transit routes, whilst suggesting that a mere 9·5 route-km of metro would open by the time of the opening ceremony. 'BRT is a proven concept in Latin America and a suitable mode for this region', she argued. This reflects a rather different philosophy to that adopted in the two preceding Olympic host cities, Beijing and London, where rail was the mode of choice for transporting spectators.
Some observers raised particular scepticism over the planned BRT route to and from Rio's Jobim International Airport, leading Oliveira to respond that 'some thing are already defined, but other things or not. We hope our Games will be at least as sustainable as London.'