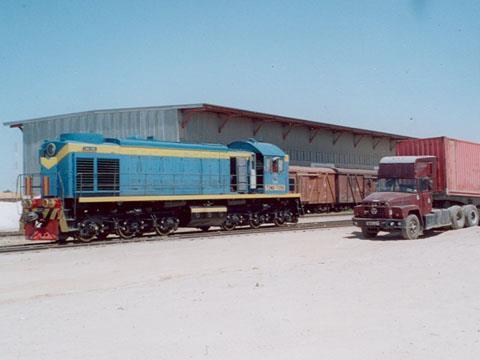 AFGHANISTAN: Plans for east–west and north–south railways are making progress, with Asian Development Bank approving a US$754m multi-tranche package of transport assistance in September. As well as road rehabilitation this includes around US$300m for the extension of the recently-completed 75 km Hayratan – Mazar-i-Sharif railway 225 km west to Andkhvoy.
The Afghan Infrastructure Trust Fund is providing US$33m, and Japan and the UK are also contributing; further sources of funding are anticipated. The line is likely to be 1520 mm gauge, and construction could begin in 2013. Unlike the previous project, work will be tendered rather than awarded directly to Uzbek railway UTY.
Turkmenistan is separately developing plans for a cross-border link to Andkhvoy, and the lines could eventually be extended to Herat.
Meanwhile, on October 18 the Ministry of Mines announced that studies for a 921 km railway from Kabul to Torkham on the border with Pakistan and north to Mazar-i-Sharif are to be undertaken by China Railway Group, on behalf of Chinese mining firm MCC which holds a concession to exploit copper deposits.
On October 15 the Afghan parliament approved the government's US$20m contribution to the Mazar-i-Sharif project, for which ADB provided US$165m. ADB is also providing funding to establish a railways department within the Ministry of Public Works; planning is currently being overseen by the Ministry of Mines.