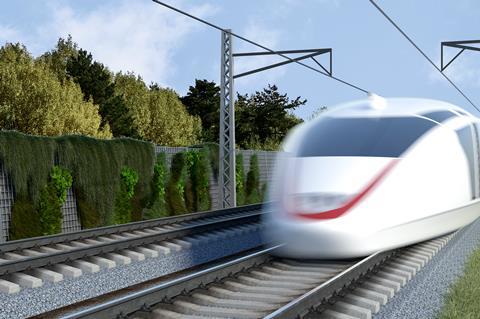 EUROPE: Procedures for managing the Rail Baltica project are mostly in place but inefficiencies and a lack of change and risk management systems mean the project could exceed its agreed budget and timeline, according to a report issued jointly by the national audit bodies of Estonia, Latvia and Lithuania on January 7.
The 1 435 mm gauge line running 870 km from Tallinn to the Polish border is currently estimated to cost €5·79bn, with grants from the EU's Connecting Europe Facility expected to cover 85% of this. Completion is scheduled for 2026.
However, the auditor found that the three national ministries and the trinational RB Rail project management joint venture had not managed to keep to the timeline and budget agreed as part of the CEF grants, with work being 1½ years behind schedule and the budget for the first grant agreement being exceeded by €59·3m.
Legal analysis found the implementation structure does not conflict with legislation in the Baltic States. However, it was not clear who takes decisions and who has to follow these decisions. There is no effective mechanism for solving any deadlock, the report says, and differing national visions for governance have led to time being wasted.
While Rail Baltica is included in the three countries' medium-term budgets, none have long-term plans for financing the project through to completion and there are no approved plans to cover cost overruns or what would happen if the EU co-financing were lower than estimated.
National audits of the project have also been undertaken in parallel with the joint audit. Lithuania's report was issued in 2018, Estonia's in 2019 and Latvia's will follow this year. The European Court of Auditors will also publish a report focusing on the European Commission's role in supporting Rail Baltica and other projects.
RB Rail said it respected the auditors' findings. 'We are committed to take action and have already started to implement necessary measures to achieve tangible change in the areas highlighted', said Agnis Driksna, interim CEO and Chairman of the management board. 'While the audit highlights both scheduling and budget risks, the implementation of Rail Baltica by 2026 remains our target. We have identified the key preconditions necessary to meet this target, including improved decision making during the design and construction phases and timely availability of funding. If these preconditions are met effectively, Rail Baltica can be delivered on time.'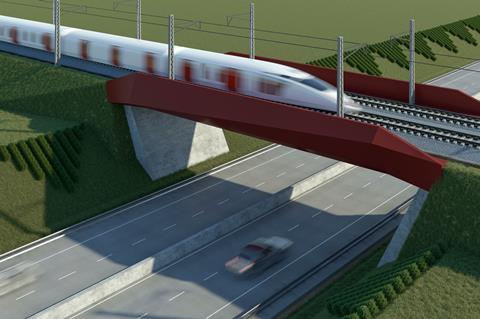 Chief Financial Officer Ignas Degutis said more technical information was becoming available as the project progresses, and cost estimates would be updated once the detailed designs were completed in 2021. There were also 'plenty of options to consolidate the costs of the projects through joint procurement and smart engineering', he believed.
RB Rail is to develop a new internal procedure for the appointment of procurement committee members and external experts by March, along with a new regulation on conducting preliminary market research.
Planning, scheduling, reporting and risk management software will be in place by July, helping to ensure that schedules and budgets are accurately defined and monitored and that risks are anticipated and managed proactively.
Rail Baltica project status
Design work is now underway on 411 km of the main line;
Six detailed technical design contracts for the main line have been signed;
The stations at Tallinn and Pärnu are being designed;
Design and build works for Rīga Central station have started;
Procurement has been launched for construction of the Rail Baltica terminal at Rīga airport;
Some road and rail infrastructure works have started in Estonia and Lithuania;
Lithuania has completed planning for the Kaunas – Latvian border section and launched the planning process for the Vilnius – Kaunas branch;
The operational plan has been prepared;
€800m of funding has been secured, with the next CEF application to be submitted in February.