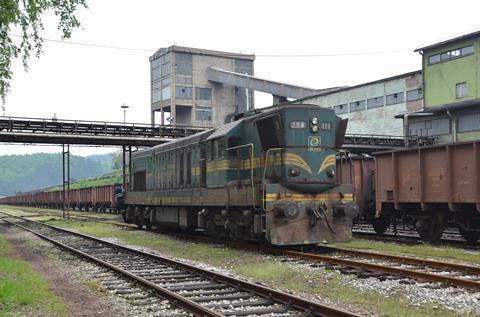 BOSNIA & HERZEGOVINA: Railways of the Federation of Bosnia & Herzegovina has called tenders for design studies for the construction of a long-proposed 50 km rail link between Banovići and Vareš.
The north-south line would significantly shorten the distance by rail between the Banovići coal mines and Adriatic ports.
The project would include realignment of the Podlugovi – Vareš line which opened in 1953 to replace a 760 mm gauge route, and the Živinice – Banovići line which opened in 1946 after being built with the support of youth labour organisations.
Construction of the missing link has been proposed for more than 70 years.
Plans were announced by the local authority in Vareš in 2015, and in 2017 Chinese company Shanghai Urban Construction Corp expressed interest in the scheme and met with local officials.
A study was announced in 2019, but no tender was called.