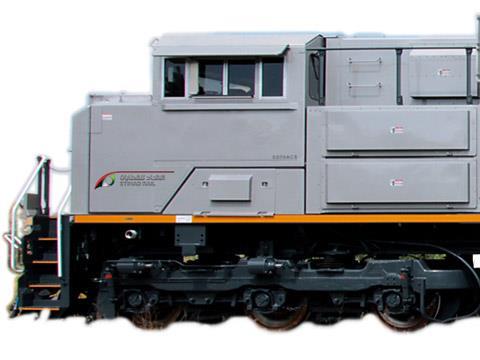 UAE: A five-year loan worth US$1·28bn has been secured to finance the first phase of the national railway network, project promoter Etihad Rail announced on February 26.
The loan is being financed on a club deal basis by National Bank of Abu Dhabi PJSC, Bank of Tokyo-Mitsubishi UFJ, Abu Dhabi Commercial Bank and HSBC Bank Middle East Ltd.
National Bank of Abu Dhabi is acting as both the facility and security agent. NBAD 'is a strong supporter of key infrastructure projects in the region', according to Mark Yassin, Senior General Manager of Global Banking, and 'has contributed substantially to the financing of this railway transaction with advisory, lending and other services.'
'We look forward to working with our banking partners as we develop this landmark project for the UAE, and appreciate the efforts of the Abu Dhabi National Oil Company and the substantial role the company played in helping to secure this loan', said Etihad Rail CEO Dr Nasser Saif Al Mansoori. He said 'considerable headway' was being made with construction of the 264 km first phase of the project, linking Shah and Habshan with Ruwais.
EMD is scheduled to deliver seven SD70ACS locomotives 'later this quarter', and the first train is expected to run from Habshan to Ruwais by the end of this year.
Long-term plans envisage 1 200 km of railways across the UAE, forming part of the proposed GCC network.