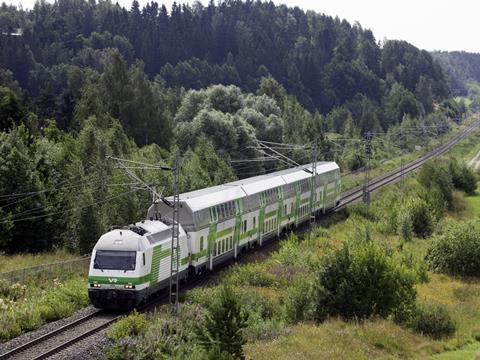 FINLAND: The Cabinet Committee for Economic Policy has backed plans for the Finnish rail industry to stop using the current GSM-R network and switch over to VIRVE, a TETRA encrypted communications system launched in 2002 and used by the government, emergency services and military.
According to the Ministry of Transport & Communications, the current GSM-R network known as RAILI is due for replacement by the end of 2018. Interference from commercial networks has caused problems in the use of GSM-R telephones, while the GSM-R network weakens mobile reception on trains.
The ministry, railway and telecoms industries began examining the problems in 2013. While work is underway at the EU level to determine the successor to GSM-R, the government feels that it would be 'most appropriate and least expensive' to shift to VIRVE pending an EU decision on the future system, because the investment and running costs of the VIRVE network would be significantly lower than those which would be incurred from upgrading and continuing to use GSM-R.
Finland plans to ask the European Commission for a derogation from the current rules making GSM-R the only option for a railway radio systems. This would allow transport agency Liikennevirasto to switch over 'as quickly as possible'.