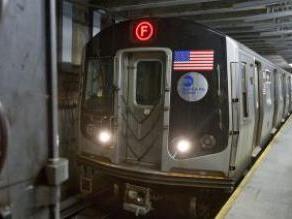 USA: New York Metropolitan Transit Authority has awarded RailWorks Corp subsidiary LK Comstock & Co a $223·3m contract for enabling works on the Queens Boulevard Subway Line resignalling.
Siemens Industry Inc and Thales Transport & Security are supplying CBTC for the QBL West Phase 1 under two 67-month contracts awarded by MTA in 2015. MTA plans to equip the entire Queens Boulevard Line with CBTC in the longer term.
LK Comstock will be responsible for installing signalling, communications, and fibre optic systems, as well as building new signal rooms, modifying existing facilities and upgrading systems to ensure interoperability with the new signalling CBTC. RailWorks Transit has also been appointed to undertake track and civils work.
QBL West Phase 1 is due to be completed in late 2021 and is included in MTA's $29·45bn five-year capital plan.