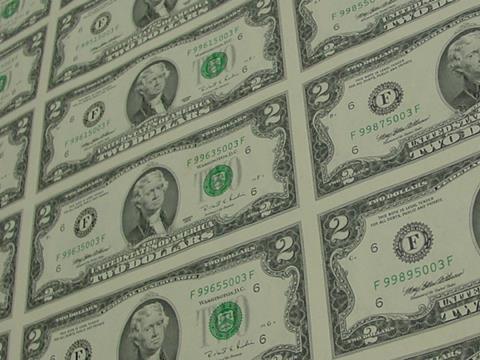 USA: There has been overwhelming demand for a share of the $2·4bn of federal high speed rail funding rejected by the Governor of Florida, according to US Secretary of Transportation Ray LaHood. He said on April 6 that 90 applications totalling more than $10bn had been received from 24 states, Washington DC and Amtrak.
Most of the proposals are not for true high speed lines, but would fund upgrading of existing routes to allow operation at 175 to 200 km/h. Amtrak's application is among the most ambitious, seeking nearly $1·3bn for infrastructure improvements. The biggest of these is $450m for modernisation of electrification and signalling between Philadelphia and New York to improve reliability, increase speeds to 255 km/h and support a more frequent service.
In addition, Amtrak wants cash for three elements of its previously announced Gateway Project, which would pave the way for a new high speed line in the Northeast Corridor. The largest of these would be replacement of the Portal swing bridge over the Hackensack River in northern New Jersey by a four-track high-level structure that would not have to be opened to allow the passage of large ships. The existing two-track bridge, which is more than 100 years old, is a major bottleneck. Total cost of this project is put at $720m, of which $150m would be contributed by the state of New Jersey.
Amtrak is also asking for $188m to conduct preliminary engineering and environmental analysis for two new tunnels under the Hudson River plus related infrastructure improvements, which would double rail capacity between New Jersey and Manhattan. Finally, the railway wants $50m for preliminary work on the Moynihan Station building adjacent to New York's Penn Station.
Elsewhere in the Northeast, New York state wants $517m, of which the biggest chunk would fund a bypass for Amtrak trains heading to Boston around the Harold interlocking in Queens, eliminating a bottleneck that delays both inter-city services and Long Island Rail Road trains. Connecticut wants $227m for its project to expand capacity and increase services between New Haven and Springfield, Massachusetts. Pennsylvania is asking for $248m to increase the top speed on Amtrak's Keystone Corridor, cutting the journey time between Philadelphia and Harrisburg by 20 min.
Amongst the other applicants, California has asked for a further $1·44bn to extend its high speed pilot project in the San Joaquin Valley. If granted, this would expand the first phase to 290 km, running from Merced to 48 km south of Bakersfield plus the first section of a spur to San Jose and San Francisco.
Missouri is seeking nearly $1bn for upgrades to conventional railways and work on a dedicated high speed line between St Louis and Kansas City. Michigan submitted applications totalling $208m for four projects, including raising speeds to 177 km/h between Kalamazoo and Dearborn on Amtrak's Chicago - Detroit corridor.
Perhaps the most bizarre request came from Wisconsin, which has asked for $150m to help upgrade its portion of the Hiawatha Line between Chicago and Milwaukee, build a new maintenance facility and buy two train sets and eight locomotives. Earlier this year, Governor Scott Walker rejected an $810m federal grant which would have paid 100% of the cost to upgrade the Milwaukee - Madison route for 200 km/h running, calling that project unnecessary and wasteful. Scott denied that he was being inconsistent in supporting the Hiawatha Line, claiming that this is an existing and popular service, whereas Milwaukee - Madison was unproven.