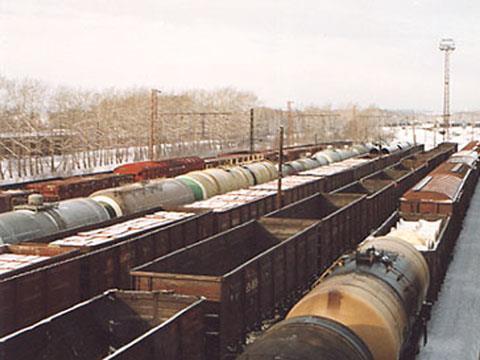 RUSSIA: Spanish construction group OHL announced on December 8 that its Czech subsidiary OHL ŽS had been awarded an 80bn rouble contract to build 390 km of single-track railway from Obskaya to Nadym as part of the Ural Polar regional development project. The contract was signed during a visit by Russian President Dmitry Medvedev to the Czech Republic.
OHL says this will be largest construction project it has ever undertaken. Work is expected to take four years to complete and has been divided into three sections: Obskaya - Salekard, a 2?5 km viaduct over the River Ob, and Salekhard - Nadym.
As prime contractor, OHL ŽS will be working with other Czech companies, including fellow OHL subsidiary ŽPSV, DT Prostejov, Trinecké Železárny and Vítkovice.
Work is expected to begin following the conclusion of a funding agreement involving the Czech Export Bank and as Russian lenders.
Construction of a Salekhard - Nadym - Igarka railway began in the 1940s using prison labour, but was abandoned following the death of Stalin.