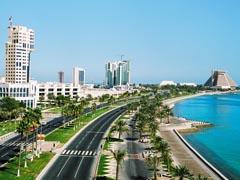 QATAR: Next month is due to see the formal launch of the 'integrated rail project', with Qatar Railway Development Co holding an industry day to provide details of the proposed network which is provisionally costed at 130bn riyals.
QRDC is a 51:49 joint venture of state-owned property development group Qatari Diar and DB International which was formed to manage the railway project. It expects to start procurement in June with the aim of beginning construction in 2012, according to Business Development Director Geoff Mee.
The network is due to be completed around 2026, although key sections will be ready in time for the FIFA World Cup in 2022.