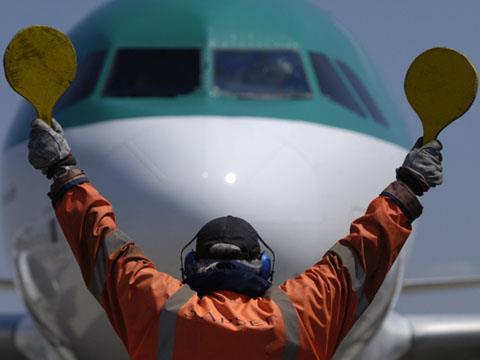 FRANCE: Following an initial public debate earlier this year, the RFF board voted on November 25 to launch formal studies and public consultation for the development of a rail link running northwest from Roissy Charles-de-Gaulle airport to serve the Picardie region. The infrastructure manager hopes to be able to apply for a Declaration of Public Utility for its preferred option in 2014.
At present there are no local services into Roissy Charles-de-Gaulle airport from the north. The national hub is only served by long-distance trains using LGV Interconnexion and by RER Line B from the centre of Paris; there are also plans for an express rail link from Paris Est. RFF believes that a Roissy – Picardie link would fit with the country's environmental objectives, opening up new opportunities for rail travel, avoiding the need for passengers to travel via Paris or use their cars to reach the airport. RFF President Hubert du Mesnil says that Roissy could become a multimodal hub for sustainable transport.
RFF envisages the construction of a new link from LGV Interconnexion to the existing Paris – Creil – Amiens line. This would allow the operation of seven TGVs a day between Amiens, Creil and Roissy-CDG2, together with an hourly TER train serving Chantilly, Fosses and possibly other local stations in Picardie and Val-d'Oise. Out of three proposed options, the northern alignment has already been discounted for environmental reasons, but the central and southern are to be investigated in more detail.
Total cost of the project is put at between €255m and €340m depending on the option chosen. Funding has been included in the 2007-13 regional budget settlements between the national government and both Picardie and Ile-de-France.
RFF is also supporting the Ile-de-France transport authority STIF, which is developing its own proposal for the so-called 'Barreau de Gonesse', which would create an east-to-north link between RER lines B and D.