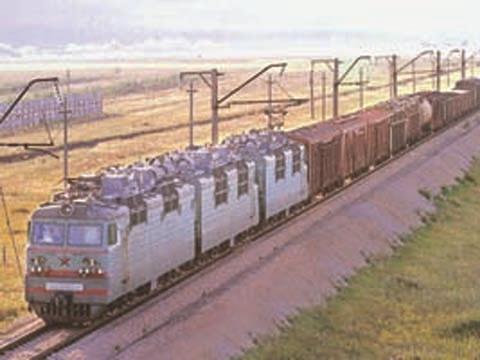 KAZAKHSTAN: A €230m framework for Siemens to supply electrification equipment and assist with the modernisation of more than 40 traction substations was included in a series of trade agreements signed when President Nazarbayev visited Germany in February.
Siemens signed the agreement with Kazakh national railway KTZ and the TemirZhol Electrification joint venture which Siemens and KTZ subsidiary Remlokomotiv had formed in April 2011.
More than 4 100 km of the 14 500 km KTZ network is currently electrified at 25 kV 50 Hz. Further electrification is planned, and KTZ said the deal would see local content in electrification equipment used on the railway increase from 20% to 50%.
KTZ also held meetings which could lead to DB assisting with the development of container services between Asia and Europe, as well as Kazakh staff studying logistics in Hamburg.