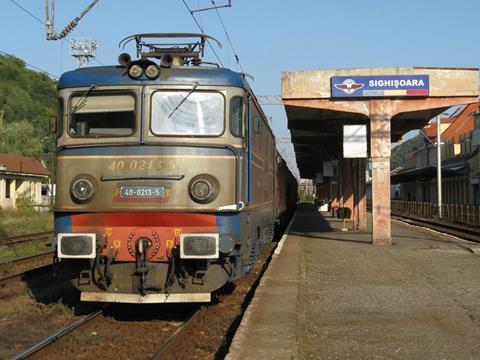 ROMANIA: National railway CFR SA has awarded the Asocierea RailWorks consortium of Alstom and civil and railway works partners Aktor, Arcada and Euroconstruct the Lot 2 Caţa – Apaţa contract to modernise a 28 km section of the 128 km Sighișoara – Brașov route.
Consortium leader Alstom's share of the contract is worth €70m; this covers the traffic management system, digital interlocking, ETCS Level 2, GSM-R, passenger information systems, upgrading the electrification with its OCS3 catenary and supplying substations.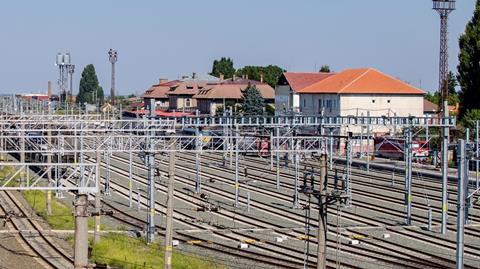 The most complex part of the project to raise the line speed to 160 km/h is the construction of 5 km and 6·9 km twin-bore tunnels, where Alstom will be responsible for the ventilation and fire-protection systems.
A consortium of Turkish contractors Alsim Alarko and Makiol had originally been selected for the Lot 2 contract in 2019.
The award of the contract to Asocierea RailWorks which was announced on September 23 follows the award of the lots 1 and 3 contracts to the same consortium in March. It means Alstom will now provide signalling and electrification for the entire Sighișoara – Brașov route.
Alstom has been involved with the rehabilitation of the Romanian sections of the TEN-T Rhine-Danube Corridor since 2012, and now has five ongoing and two completed signalling and infrastructure projects, covering more than 75% of the 450 route-km being upgraded.
'Alstom has now reinforced its leading position on the Romanian railway market, for both digital train control and electrification', said Gabriel Stanciu, Managing Director for Romania, Bulgaria & Moldova, when the latest contract was announced. 'Covering the entire subsection between Sighișoara and Brașov will provide smooth and effective operation, ensuring a consistency in the quality of service and co-ordinated efforts to complete the entire subsection on time and budget.'