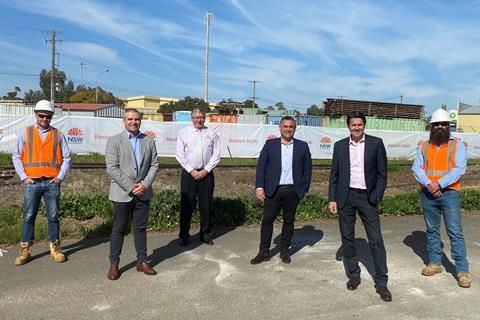 AUSTRALIA: The government of New South Wales has announced A$28m of funding for the Tamworth Intermodal Rail Line to reinstate a section of non-operational railway between West Tamworth and Barraba. This will provide a rail route to a planned intermodal facility at Westdale near Tamworth.
Construction is to be undertaken by John Holland Rail.
'This significant investment is key to the development of the new intermodal rail hub that will better connect northern NSW's producers and businesses to the world', said Deputy Premier John Barilaro on September 2.
'This funding will restore and raise 5 km of track on the West Tamworth to Barraba line and install new level crossings to activate rail freight access to Tamworth's new Regional Freight Terminal. When complete, a functioning intermodal rail hub and freight terminal in Tamworth will create a direct rail route to vessels docked at Port Botany, saving businesses significant freight costs.'
The funding was welcomed by the Australasian Railway Association, with Chief Executive Officer Caroline Wilkie saying it was 'an important step towards delivering a facility that will get more freight on rail and better connect NSW producers with their suppliers', and would help take lorries off regional roads and reduce congestion in Sydney.