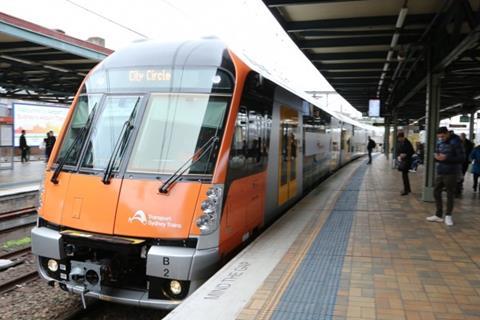 AUSTRALIA: The government of New South Wales has awarded Siemens Mobility a A$80m contract to supply a traffic management system covering Sydney Trains operations.
Scheduled to be ready for operation in 2023, the TMS will continually monitor the position of all trains, helping to keep services running as planned and assisting with incident response.
The TMS is a key element of the Digital Systems package to progressively replace legacy signalling and train control technologies. This in turn forms part of Transport for NSW's More Trains, More Services programme of investment in the Sydney Trains network.
The signing of the TMS contract with Siemens Mobility 'is an important step in the process of upgrading our network with internationally proven technology that boosts safety, capacity, reliability and enhances the customer experience', said NSW Minister for Transport Andrew Constance on August 20.
'Sydney's heavy rail network is the backbone of our public transport system and it's crucial we have the latest systems and technology available to serve our customers well into the future.'
The Digital Systems programme also includes replacing trackside signalling equipment with ETCS Level 2, and implementing automatic train operation to provide faster and more consistent journey times.
In 2018 the state government awarded Network Rail Consulting the A$16m System Integrator contract for the programme.
Digital Systems will initially be deployed to two sections of Line T4 from Sutherland to Cronulla and from Bondi Junction to Redfern. Planning for future deployments of on other parts of the Sydney rail network is underway.