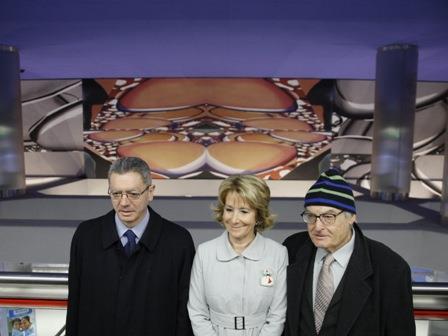 SPAIN: Esperanza Aguirre, President of the Madrid regional government, inaugurated an eastern extension of metro Line 2 from La Elipa to Las Rosas on March 16.

The 4·6 km extension, with three intermediate stations at La Almudena, Alsacia and Avenida de Guadalajara, cost €315m and took 28 months to build. Alsacia station is decorated with a mural by Sevillan painter Luis Gordillo, and provides interchange to bus services via a new transport hub in the Plaza de La Alsacia.

At the same time, 11 four-car small profile trainsets supplied by CAF were added to the fleet working the line, which now totals 14 km with 20 stations.
The extended route serves 65 000 inhabitants in the districts of Bilbao, Arcos and Las Rosas, who can now reach the city centre in 20 min.