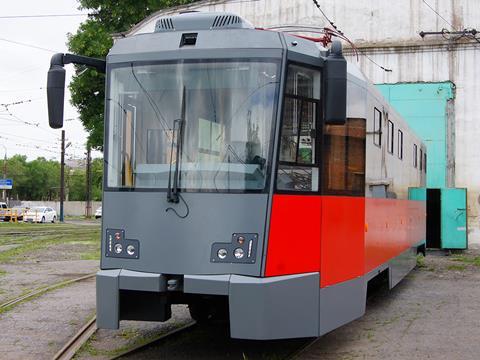 RUSSIA: A Magnitogorsk KTM-5 tram which was damaged by fire last year has been extensively rebuilt by Yekaterinburg-based NPO Avtomatika, which sees a large potential market for modernising similar trams in use across Russia.
The city of Magnitogorsk is planning to renew its entire fleet within 10 years, and modernisation is being evaluated as an option as the rebuilding cost 6m roubles compared to around 28m roubles for a new vehicle.
The rebuilding used modern materials, retaining only the underframe, body framework, bogies and traction motors. The new smooth-sided car body has replacement doors and glued windows, and the cab has been upgraded with air-conditioning, a modern driving desk with touch-screen displays and a more comfortable driver's seat. The interior has new plastic passenger seats. The installation of electronic controls has reportedly brought a 40% reduction in energy consumption.