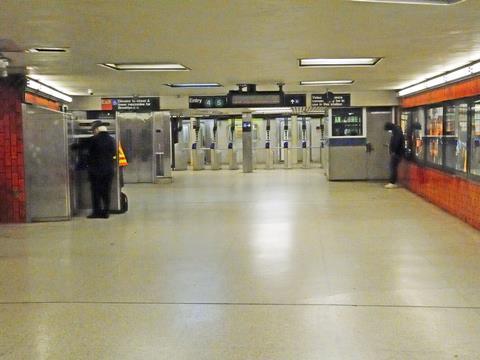 USA: As part of its Covid-19 measures, New York MTA is to end overnight operation of the New York Subway with effect from May 6. This will allow an intensive programme of cleaning and disinfecting of stations, trains and other equipment between 01.00 and 05.00.
The proposal was first put forward by state governor Andrew Cuomo on April 23, and it is to be adopted on an open-ended basis, reflecting the scale of the coronavirus outbreak in New York City and the related collapse in bus and Subway ridership. However, MTA has said that the move would not be permanent, and that overnight operation could resume with effective social distancing measures once demand for public transport returns.
New York is not unique in offering all-night metro services, but 24/7 operation has been a feature of the network since being introduced by the Interborough Rapid Transit Corp in 1904.
'We need to do everything we can to ensure our system is as clean, disinfected and as safe as possible. Closing our system for a limited time overnight will enable us to clean and disinfect every car, every night. We also want to make sure we find a way to do this as efficiently and in as innovative a way as possible to ensure we are maximising safety of our riders', said Sarah Feinberg, Interim President of New York City Transit. A replacement bus service will be provided following the routes of the affected Subway lines, she added.
Meanwhile, MTA has increased the number of employee temperature testing points from seven on March 13 to a total of 71. An average of more than 3 500 employees/day now have their temperatures checked using contactless thermal scan thermometers when starting work.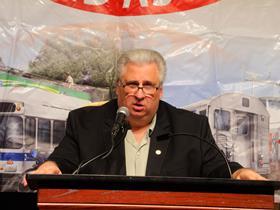 The sites include 40 NYCT Subway, four Long Island Rail Road and three Metro-North locations, including stations, depots, crew reporting facilities and control centres.
MTA Temperature Brigade staff have been drawn from NYCT safety and security personnel, LIRR fire marshals and the Metro-North fire brigade in addition to 60 medically trained contract workers.
The fever rate being found is approximately one in 1 000 employees checked.
'Our goal is to provide the optimal level of protection for our heroic employees, as well as extend that assurance to essential workers riding our trains and buses', said MTA Chief Safety Officer Patrick Warren. 'We are heading toward having our Temperature Brigade Programme test our entire workforce periodically prior to their reporting to work, an important measure to prevent the spread of Covid-19.'
The MTA board has ratified 41 family benefits agreements with 26 unions, which will also be extended to non-represented employees. Benefits include a payment of $500 000 to the spouse, beneficiary or estate of any worker who dies as a result of Covid-19, in addition to providing health insurance for three years to the spouse and dependent children for three years up to the age of 26.