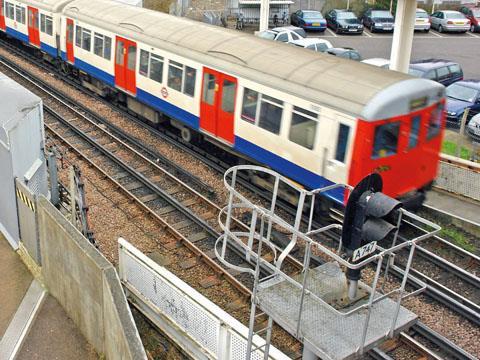 UK: Resignalling of London Underground's Sub-Surface Lines is to be re-tendered following the exit from administration of Public-Private Partnership contractor Metronet (RG 12.07 p750). The contractual changes are subject to a court order which the PPP Administrator is to seek enabling the transfer of Metronet to a LU nominee company; on April 23 Transport for London said 'it is anticipated that this will happen within weeks.'
Resignalling of SSL had been subcontracted by Metronet shareholder Bombardier to Westinghouse Rail Systems Ltd under a £755m contract signed in February 2003, but the project has now been transferred back to Metronet and the contract de-scoped and renegotiated. Bombardier will pay WRSL £95m in compensation, and WRSL has confirmed it will bid for the new tender.
The £180m resignalling of the Victoria Line by WRSL is not affected, although this contract will be transferred from Bombardier to the 'new' Metronet. Work was further advanced than on SSL, and distance-to-go signalling was trialled outside traffic hours on February 7.
HAt the request of Metronet, Bombardier's contracts to maintain the trainsets which it is building will be amended so that maintenance remains with Metronet. A payment of £28m will be made to Bombardier, which will retain a technical support and spares agreement covering the 191 SSL trains and 47 small-profile trains for the Victoria Line. Bombardier said the result of the changes will be a £1·3bn reduction in its £3·2bn Metronet order backlog.