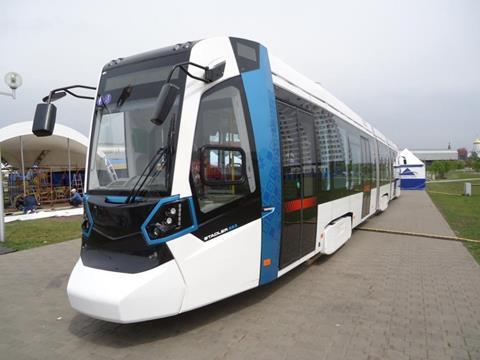 CZECH REPUBLIC: Ostrava Mayor Tomáš Macura announced on November 22 that Stadler had been selected to supply 40 trams to operator DP Ostrava. This would mark the first tram order from a foreign supplier in modern Czech history.
Tenders were called on July 25, and Stadler reportedly beat one Czech supplier to be selected for the KC1·4bn contract. It has offered its three-section Metelica model, to be built at its factory in Belarus.
The tender specifies delivery of the first 10 trams 12 months after contract signing, 10 more after 22 months, 10 more after 35 months and the final 10 in 48 months. Deliveries must be complete before the end of 2020.
The 25 m long trams would feature sliding plug doors, air-conditioning and USB charging sockets.