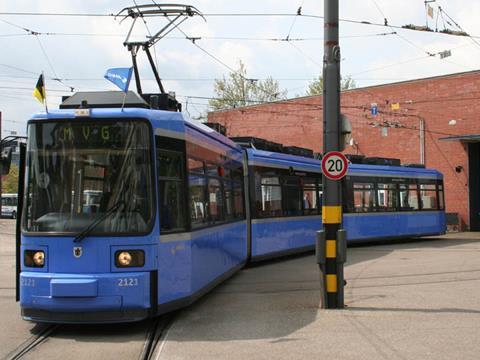 GERMANY: München utility body SWM and transport operator MVG have announced planned investments of €335m for 2014. This is more than double the investment made in 2013.
The budget includes €175m for new metro cars, including completion of payments for the Siemens C2 trainsets ordered in 2010. A tender is to be called for additional trams, with €32m allocated for this and completing payments for the Siemens Avenio vehicles ordered in 2012.
The largest share of the €90m allocated for infrastructure work is going towards modernisation of Marienplatz and Hauptbahnhof stations; this will cost €23m. A further €20m is to be spent on metro and tram track renewal. Metro-specific investments include €10m for renewal of metro infrastructure equipment, €8m for replacement of station lifts and escalators, and €4m for the construction of a depot for the new trainsets.
Also included in the budget are funds for installation of additional on-board CCTV cameras and 'infotainment screens', as well as the planning of new tram routes.