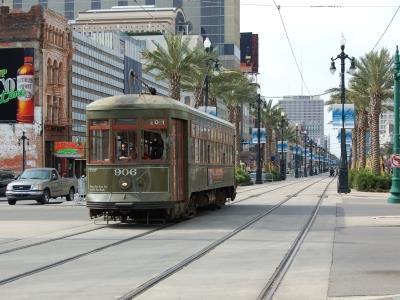 USA: New Orleans Regional Transit Authority has selected Parsons Brinckerhoff to provide construction management services for a three-phase expansion of the city's streetcar network.
Last year RTA was awarded a $45m grant from the federal Department of Transportation's TIGER (Transportation Investment Generating Economic Recovery) programme to fund construction of a 2·3 km line through the central business district, running along Loyola Avenue from Canal Street to Amtrak's Union Passenger Terminal. Construction work began in August, following a groundbreaking ceremony on June 7, and is due for completion in June 2012.
Meanwhile, a local bond issue has raised a further $80m to fund a loop line around the historic French Quarter. The third phase of RTA's expansion programme covers the upgrading and development of the Riverfront line serving the city's Convention Center.
Under the deal announced on September 7, Parsons Brinckerhoff will act as construction manager for all three phases, providing construction management and support staff as well as controlling the project schedule and budget. The company has previously worked with RTA on the renovation of the historic St. Charles Avenue line in the 1980s, as well as the design of the Canal Street line which opened in 2004.