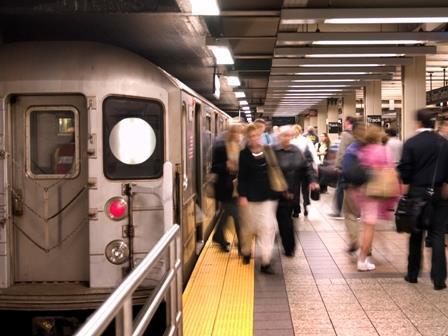 USA: New York's Metropolitan Transportation Authority has awarded Thales a $343m seven-year contract to upgrade the No 7 Flushing Line to communications-based train control.

In addition to its core CBTC technology, Thales will supply non-proprietary, free-space wireless radio communication between the train and wayside equipment. Similar open-architecture signalling systems have already been installed by Thales at Dulles in Washington, Las Vegas, Shanghai and Beijing.
L K Comstock will provide installation and refurbishment services for the project, which will also be supported by the company's Toronto-based rail technology development group.

The order follows MTA's decision in May to award Kawasaki a $87·1m order to supply 23 new R188 subway cars equipped with CBTC and to retrofit 10 existing R142A cars. This will provide MTA with three 11-car prototype trains to test the CBTC technology.

The 16 km Flushing Line runs from downtown Manhattan to Main Street, Flushing and Queens. A fleet of 46 11-car trains serves 21 stations and carries a total of 115m passengers/year.

'Thales is proud to be selected by NYCT for this important programme, and we're fully committed to NYCT's upgrade objectives for Flushing Line subway service', said John Brohm, president of Thales USA's transport business.