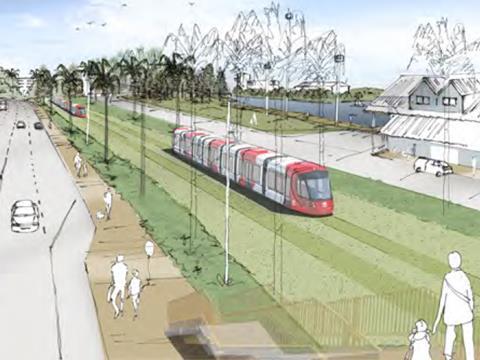 AUSTRALIA: Transport for New South Wales announced on January 21 that it is seeking expressions of interest in the fixed infrastructure contract to build the proposed light rail line in Newcastle.
The interest period is expected to close on February 12, with a shortlist to be invited to tender later. Transport for NSW expects to award the contract in mid-2016, with construction starting by the end of the year.
The 2·6 km line linking Wickham and Pacific Park is intended to replace the final section of electrified main line from Sydney to Newcastle, where services were suspended at the end of 2014, despite fierce opposition. The state government recently passed legislation authorising the permanent closure of the heavy rail infrastructure.
The light rail line is to be partially funded using the proceeds of the state government leasing the Port of Newcastle. In the longer term, it is envisaged that the line could be extended to the wider Hunter region.