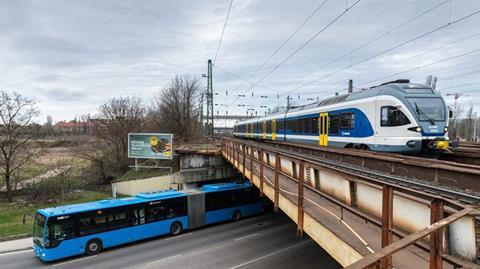 HUNGARY: National development agency Nemzeti Infrastruktúra Fejlesztő has called tenders for the development of an interchange between main line and metro services at Népliget, as part of a major programme of capacity enhancements in the southern suburbs of Budapest.
Providing a connection to metro Line 3 and tram routes at Ecseri út, the new Népliget station forms one element of a much larger scheme to rebuild the cross-city corridor running east-west through the Ferencváros district and over the River Danube to the south of the city centre. This is intended to address a long-standing bottleneck affecting both passenger and freight traffic; no fewer than three pan-European rail corridors converge on the same Danube bridge.
The programme envisages the creation of a four-track main line between Kelenföld and Tétényi út, reducing to three tracks for the river crossing itself. When the works have been completed, more long-distance passenger trains would be able to run through Budapest without serving any of the city's three main line termini.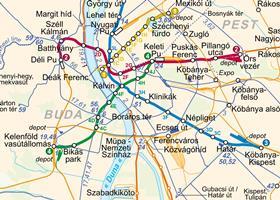 More frequent suburban trains are also envisaged, with headways on the cross-river corridor cut from 30 min to 10 min. These would connect the main line hub at Kelenföld in the southwest with the city centre terminus at Keleti and the suburban hub at Kőbánya-Kispest in the southeast.
As well as Népliget, two more stations are to be built as part of the route modernisation. These will be at Nádorkert and Közvágóhíd, where interchange will be provided with HÉV suburban lines H6 and H7. Planning work is already underway for the proposed underground extension of H6 and H7 from Borános tér to Kálvin tér, in the hope that this project could be funded as part of the upcoming EU budget.