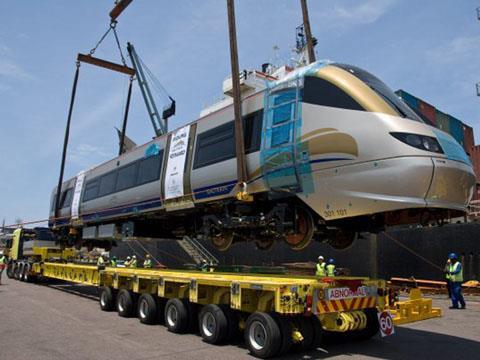 SOUTH AFRICA: The ship carrying the second pair of Bombardier EMU cars for Gautrain is expected to dock in Durban on December 8, following the arrival of the initial pair on December 1.
The first 15 vehicles are being built at Bombardier's Derby plant in the UK. The 46 tonne cars are taken to by road to Immingham, and then shipped to Durban via Antwerpen. From Durban they will travel by road as abnormal loads to Gautrain's Midrand depot.
The remaining 81 vehicles are being assembled by Union Carriage & Wagon Partnership in Nigel, using kits of parts supplied by from Derby.
At Midrand the cars will be assembled into four-car sets for extensive testing, including 3 000 km of running on the Gautrain test track.