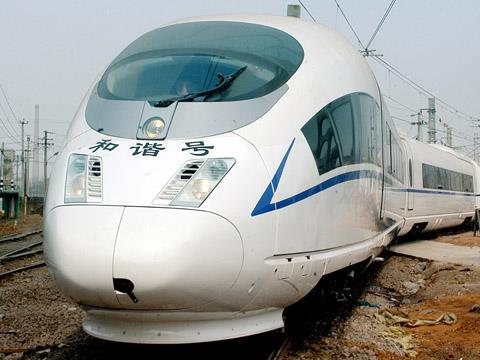 CHINA: Construction of the Hong Kong section of the planned 142 km Express Rail Link from West Kowloon to the Shibi railway hub in New Guangzhou is set to get underway by the end of this year, after the Special Administrative Region's Executive Council approved the XRL project on October 20.
The 26 km within Hong Kong will be underground and cost HK$53·7bn, with associated non-railway works costing a further HK$11·5bn. MTR Corp will be responsible for construction and commissioning of this section, and will be invited to operate the line on a concession basis.
There will be intermediate stations at Futian, New Shenzhen/Longhua and Humen.
Opening is planned for 2015, with trains from Hong Kong to Shenzhen at 15 min headways and to Shibi every 30 min, the 48 min end-to-end journey being less than half the current 100 min. In the longer term there will be 33 daily train pairs to 16 cities in mainland China, putting Beijing 10 h away by high speed train.