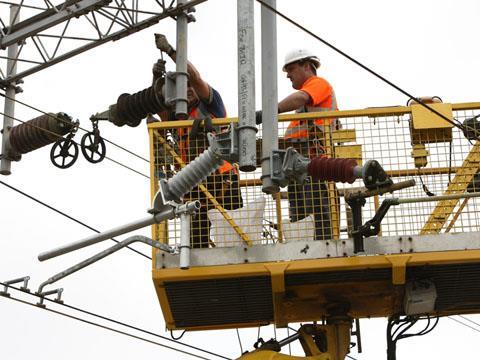 UK: 'The case for the Midland Main Line is extremely strong said Network Rail Chief Executive Iain Coucher as the infrastructure manager published the final version of its electrification strategy on October 28.
'Subject to affordability, the core strategy covers 25 kV 50 Hz electrification of the Midland Main Line between London and Sheffield. This is in addition to the Great Western Main Line scheme and a Liverpool – Manchester route, which were authorised by the Department for Transport on July 23 (RG 8.09 p19).
NR suggests that MML electrification under a rolling programme could start before the GWML scheme is completed in 2017. As with the GWML, the MML scheme would produce a net cost saving for the rail industry over 60 years.
A number of schemes in Scotland are also identified as priorities, starting with Edinburgh – Glasgow via Falkirk. Extensions to Dunblane and Alloa would follow.
There are also two strategic infill schemes. One is related to Liverpool – Manchester, while the other is Gospel Oak – Barking in the capital, meeting Transport for Londons aspiration to operate four passenger trains/h and enabling electrically-hauled freight from the new London Gateway container port to avoid a congested passenger route.
Associated with this would be electrification of the Thameshaven branch and Ripple Lane sidings; freight from the port of Tilbury and High Speed 1 would also benefit.
NR has confirmed that current investment programmes include gauge clearance and electrical immunisation as 'active provision for future electrification.
Read Rail Business Intelligence for detailed analysis of the UK rail industry.