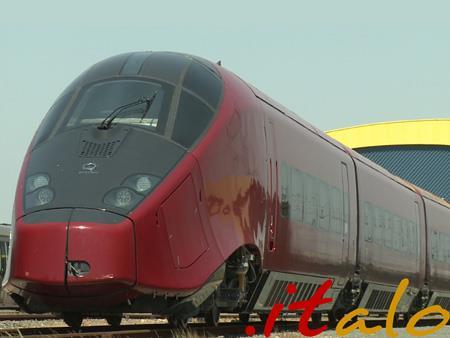 ITALY: Open access high speed operator NTV confirmed on May 25 that it is on track to launch commercial services in September 2011, having reached agreement with infrastructure manager RFI for paths linking 12 stations in nine principal cities.
NTV Chairman Luca di Montezemolo announced that the first of its 25 AGV trainsets had been completed at Alstom's plant in La Rochelle on May 10. Following initial testing it is due to be delivered to Italy in October for final acceptance. The first four sets will come from France, and the first Italian-built unit is expected to roll out of the Savigliano plant near Torino in early 2011. The articulated trainsets are 200 m long and formed of 11 vehicles.
NTV expects to operate 51 trains/day from September 2010, linking Torino (Porta Susa), Milano (Porta Garibaldi and Rogoredo), Bologna (Central), Firenze (SMN), Roma (Tiburtina and Ostiense), Napoli (Centrale), Salerno (Centrale), Venezia (Santa Lucia and Mestre) and Padova (Centrale). This will amount to 12·3 million train-km per year. NTV will have its own 'Casa Italo' service centre in each station, providing information and ticket sales.
NTV CEO Giuseppe Sciarrone said the project involved 'putting a great many things together: construction and testing of the trains, the construction of the maintenance system, the marketing strategies, the setting up of the computer systems, and personnel selection and training', but added that everything was 'going ahead according to schedule' to meet the committed launch next September.
The first phase of work on NTV's main rolling stock depot at Nola Campano Interport in Campania has been completed, with the construction of eight buildings. Total cost of the dedicated fleet maintenance facility is put at €90m.
NTV has also launched a recruitment programme to find around 850 staff for the trains and service centres, of which 90% are reserved for people under 35. The company is allocating €17·5m to fund a training school, with an initial focus on drivers and maintenance engineers.